Evidenced through the detail we place in each aspect of our service to you, our customer, we continually aim to express our delight in having you as our priority.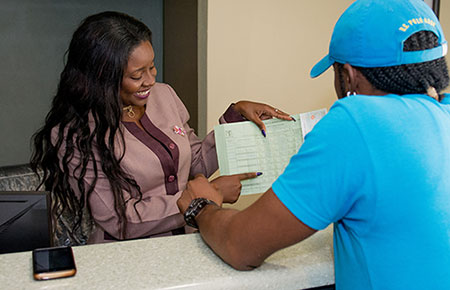 Our beneficiaries are entitled to refunds for services rendered through laboratory tests, X-rays, surgery, ultra sounds, pap-smears, electrocardiographs or similar services, hospitalization and drugs. 
Your receipt must be brought in within a 90 day period (3 months) from the paid date on your receipt. If the receipt is brought in after the 90 day period the receipt is not longer valid and will not be accepted. 
Local Claims
Members who wish to claim benefits for procedures or tests done locally must bring the original receipts along with their MBS card to the Customer Service Department, Nevis Street. Beneficiaries should also ensure that:
Receipts are stamped and signed by the service provider

The name on the receipt should be identical to the official name of the beneficiary (no aliases)

Member's name is spelt exactly as on the MBS card

The doctor's name requesting the test is on the receipt

There is a breakdown of the cost of the procedure

Insurance payment details

The nature of the illness is indicated in the case of the blue claim form.
Beneficiaries are advised to consult with our Pharmacist at any of our 6 pharmacies located in All Saints, Browne's Avenue, Clare Hall, Gray's Farm, Nevis and Johnson's Points before purchasing drugs for the diseases covered by MBS.
Overseas Claims
MBS also refunds for procedures done overseas as per the recommendation of a registered local physician. When making overseas claims beneficiaries should present to the Customer Service Department the following:
MBS card

Original receipts

Referral letter from local physician

Report from overseas physician

Flight Itinerary/ticket sub.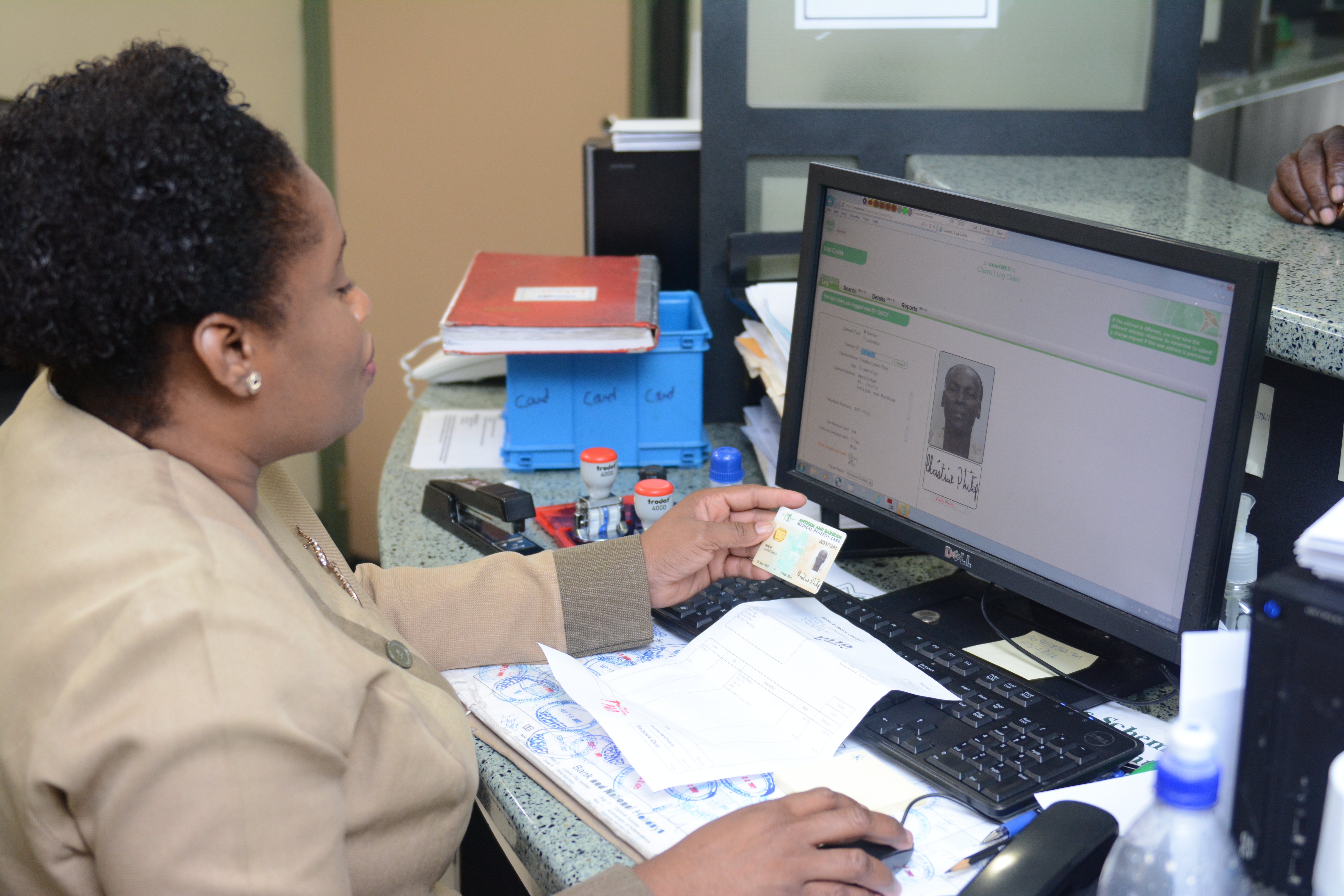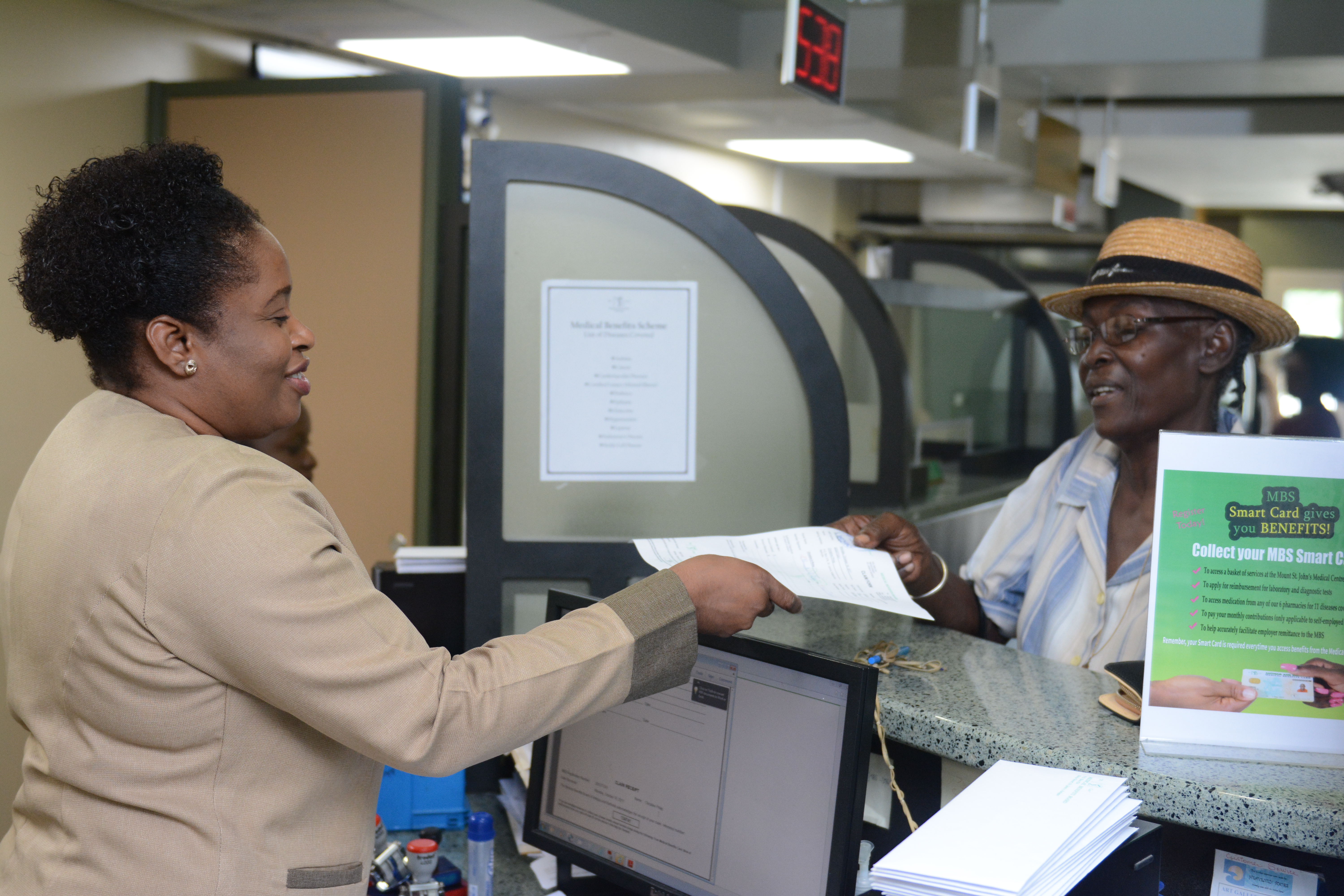 The Customer Service Department is responsible for distribution of: 
Claim Cheques
Smart Cards
Work Permit Letters
Contribution Status Letters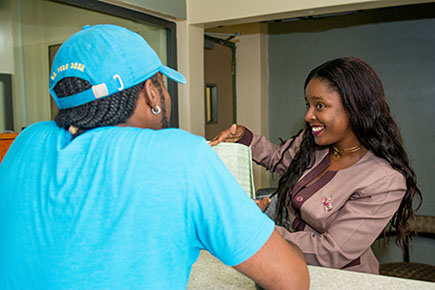 Any questions you may have concerning the Medical Benefits Scheme, your benefits, contributions, registrations and accessing the pharmacy can be done at our Reception/Enquiry desk.